Virtual treatment available: DMA outpatient programs can also be accessed via online telehealth services.
Situated just 20 miles south of Baltimore, 10 miles northwest of Annapolis, and close to Washington, D.C. and northern Virginia, this northeastern residential program campus features three beautiful residences for evidence-based treatment in mental health disorders. The three distinct homes that make up the Annapolis residential mental health program each serves a different patient population to help address the unique needs of young adults, adults and those with co-occurring disorder.
Nestled at the end of a serene cul-de-sac, the property is set against a wooded backdrop with meandering trails that are perfect for mindful walks – patients can get a full sensory experience in this environment. From the sound of wind stirring the leaves to the sun peaking through lush greenery, it's a private and retreat-like place that is ideal to get away from everyday stressors and focus on oneself.
Patients will enter an environment that is intimate enough to receive an array of treatment — both individual and group therapies — in a real-life setting. Our houses are designed in a way that supports a safe, supervised and home-like setting to aid in clarifying the symptoms/crisis that led to needing this intensive level of treatment. We focus on helping our patients gain an understanding of what led to RTC treatment, returning to a pre-crisis state, and developing skills and strategies to prevent the need for future readmissions. Our structured therapeutic environment supports stabilization and preparation for re-engagement back into the community.
Treating no more than 12 patients at a time per house, treatment is personalized to the needs of each person along with their family and/or support system. The low patient-to-staff ratio (6:1 therapist and case worker) allows for more individual attention and engagement at this unique location, which features a pool, nature paths and koi pond. Typically, our patients engage in treatment for 35-45 days.
Trauma-Focused Therapy from Staff Who Cares
At Annapolis, we provide trusted and proven treatment modalities, such as trauma-focused cognitive behavioral therapy (CBT), dialectical behavior therapy (DBT), acceptance & commitment therapy (ACT), eye movement desensitization & response (EMDR) therapy and more. Patients also take part in Conscious Recovery, art therapy, equine therapy, fitness component and cellular meditation.
What Patients Can Expect at Annapolis
When patients first arrive, they are greeted at the door by their case manager and assigned a licensed therapist to support their goals. They will receive a full clinical, nursing and nutrition assessment to ensure appropriateness. Patients will receive support with a medication management program supervised by our board-certified psychiatrist, 24-hour nursing and a dietitian-designed nutrition program. Additionally, the patient will receive support from a dedicated UR team to help navigate their insurance. This also allows the therapist to focus on their clinical care and building the therapeutic alliance.
Stars & Stripes Program
Customized to the needs of veterans, active-duty servicemembers, first responders and their families, the Stars & Stripes program offers specialized services alongside our evidence-based and holistic approach to mental health treatment. The Stars & Stripes program is available at one of our houses in Annapolis and has personalized treatment that's led by a staff trained to understand military and first responder culture.
Stages of Change
As patients progress through their treatment, a phase system based on the Stages of Change is utilized, and we track their progress through evidence-based tools such as the PHQ-9, RAS-41 and DASS-21.
We accept most major insurances. For free insurance verification, please visit our insurance page.
Phase System
· Pre-Phase: Pre-Contemplation and Contemplation Stages of Change
o During this phase of treatment, people are adjusting to residential treatment and the program structure. This is the Stage of Change where they are deciding about change in their life and what that might look like for them. All patients are on pre-phase for a minimum of 72 hours.
· Phase 1: Contemplation and Preparation Stages of Change
o During this phase of the journey, patients have accepted their need to participate in treatment, recognize their own importance, and identify areas of change that are needed in their life. During this phase of treatment, they begin to take steps towards their goals.
· Phase 2: Preparation and Action Stages of Change
o During this phase of treatment, patients are actively engaged in therapy and incorporating what is discussed in therapy sessions to move toward recovery. They have gained more understanding regarding the patterns or reasons for their struggles and are demonstrating competency in addressing the goals. During this time, patients are better able to manage daily stressors and demonstrate independence in regulating their emotions.
· Phase 3: Action and Maintenance Stages of Change
o During this phase, patients are demonstrating consistent mastery of their emotions and can maintain positive changes that they have made in treatment. Patients are no longer engaging in behaviors that are reminiscent of prior acting out and can independently use alternative behaviors or skills in the moment. Patients can generalize skills in family sessions, passes, outings, etc., and require little staff support in the milieu.
· Phase 4: Maintenance Stage of Change
o Patients can demonstrate resilience to handle challenges and stressors that they've previously experienced.
Life-Long Skills – For Life
Our clinicians emphasize life skills training through daily living activities, building relationships, school support, career development and life transition planning. Once a patient finishes treatment, aftercare is essential to the foundation for long-term recovery. Our alumni program allows patients to stay connected, receive support and focus on achieving their recovery goals.
CONDITIONS WE TREAT
We are a mental health program most commonly treating patients with symptoms related to:
PROGRAM FEATURES
Mental Health Residential
Co-occurring substance use disorders
Adults 18+
All genders and gender identities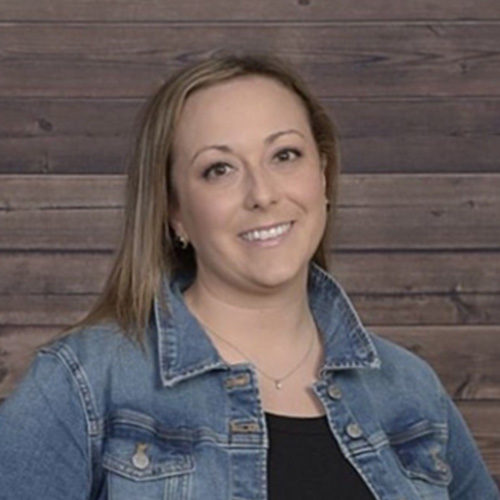 Here's What Patients Say After Completing Treatment*
97% feel hopeful about their future*
95% believe they can handle life after treatment*
99% know what helps them get better*
"I came out of this program much stronger and more stable, with tools to help me in case I ever feel unstable again. I received more than adequate care here. I was given coping tools, the staff was very attentive and the groups were very helpful." – B.W., former patient at DMA

"My daughter has made strides in this program and learned some invaluable coping skills. I highly recommend this program to other people who are suffering from mental health issues." – T.W., parent of DMA alumni
*Percentage includes adult and adolescent patients who admitted to the Discovery Mood & Anxiety Program in 2021 (between 1/1/21 and 12/31/21) and completed the Recovery Assessment Scale (RAS) (N = 2,278). Average length of stay is 34.2 days for those who completed treatment (did not discharge to a higher level of care, due to insurance, against treatment advice, transfer or administratively).
Support Group
Discovery Mood & Anxiety provides free support groups for individuals, loved ones, and professionals. Find out more about how to join our free support groups.